• AAPI books • Asian American books • Islamic homeschooling • islamic kids books • islamic kids picture books • kindergarten islamic activity • STEM based activity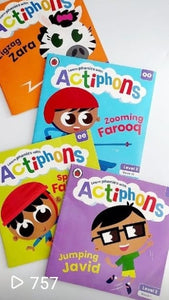 𝐏𝐡𝐨𝐧𝐢𝐜𝐬 𝐛𝐨𝐨𝐤𝐬 𝐟𝐨𝐫 𝐌𝐮𝐬𝐥𝐢𝐦 𝐤𝐢𝐝𝐬: Are you trying to teach your kids English language? Have you ever tried phonics? tell me in comments below 👇.If not then... You need to try phonics to teach kids phonics to help them better understand the actual sound and form a strong base for their language and this series..𝐇𝐚𝐯𝐞 𝐲𝐨𝐮 𝐞𝐯𝐞𝐫 𝐬𝐞𝐞𝐧 𝐌𝐮𝐬𝐥𝐢𝐦 𝐤𝐢𝐝𝐬 𝐢𝐧 𝐩𝐡𝐨𝐧𝐢𝐜𝐬 𝐛𝐨𝐨𝐤? Well, this is my 1st time seeing so many super cute Muslim kids in lady bird phonics series for kids. . My kids loved these books so much that now these are our bedtime stories as well...
---
• Ramadan crafts • Ramadan stickers • ramadanbooks • ramadancrafts • Shapes masjid • STEM based activity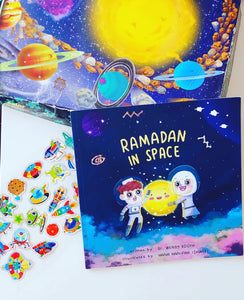 Ramadan and Eid children's picture books are required during the blessed month of Ramadan to learn about cultures and traditions around the world. In this blog post, you'll see Picture and board books for ages 4-8, stickers, Ramadan banner and lot more.
Please feel FREE to share this blog with your social circle to benefit others.