Muslim Children's picture/Board Books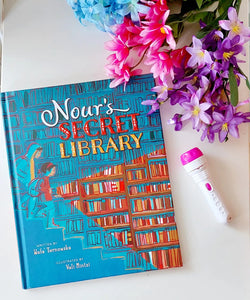 Sharing some amazing award-winning Muslim refugee picture books for children ages 4-6. You can download FREE pdf listing all available picture books from link in my shop.
---
• Black Muslim Authors • black muslim kids • Black Muslim kids books • islamic kids picture books • Muslim authors • Muslim kids books • Muslim kids middle grade books • ramadanbooks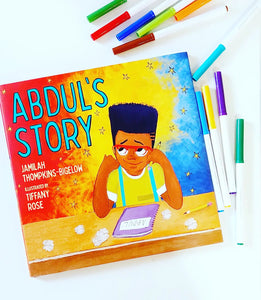 Black Lives matter. Here, in this blog post I'm sharing some amazing books written especially for Black Muslim kids and can be helpful for your classroom and story time sessions.
If you think my Blog post is helpful, please share it with your social circle using shortcuts provided at the end and subscribe to my mailing list.
---
• AAPI books • Asian American books • Asian Heritage month • Muslim authors • Muslim book writers • Muslim kids books • Muslim kids middle grade books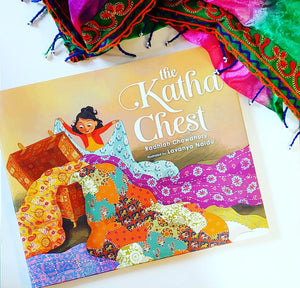 Asian Americans and Pacific Islanders (AAPI) Muslim kids' books list. As a Muslim kids book reviewer, I have reviewed some amazing books on my social media and sharing them all here.
If you think my blog post can help others, share it with using shortcuts provided with it at the end and subscribe to my mailing list to stay updated with new blog posts.
---
• Eid breakfast • Eid gift ideas • girls Eid gift ideas • kids jewellary • Playdoh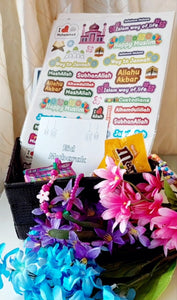 Eid Gift Basket: Eid is around the corner and as a practicing Muslim family, it is big day for us. We don't celebrate any local celebrations and not even Birthdays, so Eids are really special days for us. I always try to buy some reasonable kids for my kids to make their Eid big days for them and this time I'm sharing some gift ideas for my daughter that you can take benefit from as well inshaAllah.  My simple Eid gift basket includes: Ramadan bundle from Earth Custodians including 99 names of Allah poster for kids, Ramadan and Eid theme...
---
• Ramadan crafts • Ramadan stickers • ramadanbooks • ramadancrafts • Shapes masjid • STEM based activity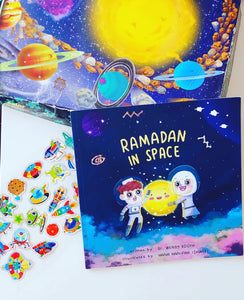 Ramadan and Eid children's picture books are required during the blessed month of Ramadan to learn about cultures and traditions around the world. In this blog post, you'll see Picture and board books for ages 4-8, stickers, Ramadan banner and lot more.
Please feel FREE to share this blog with your social circle to benefit others.